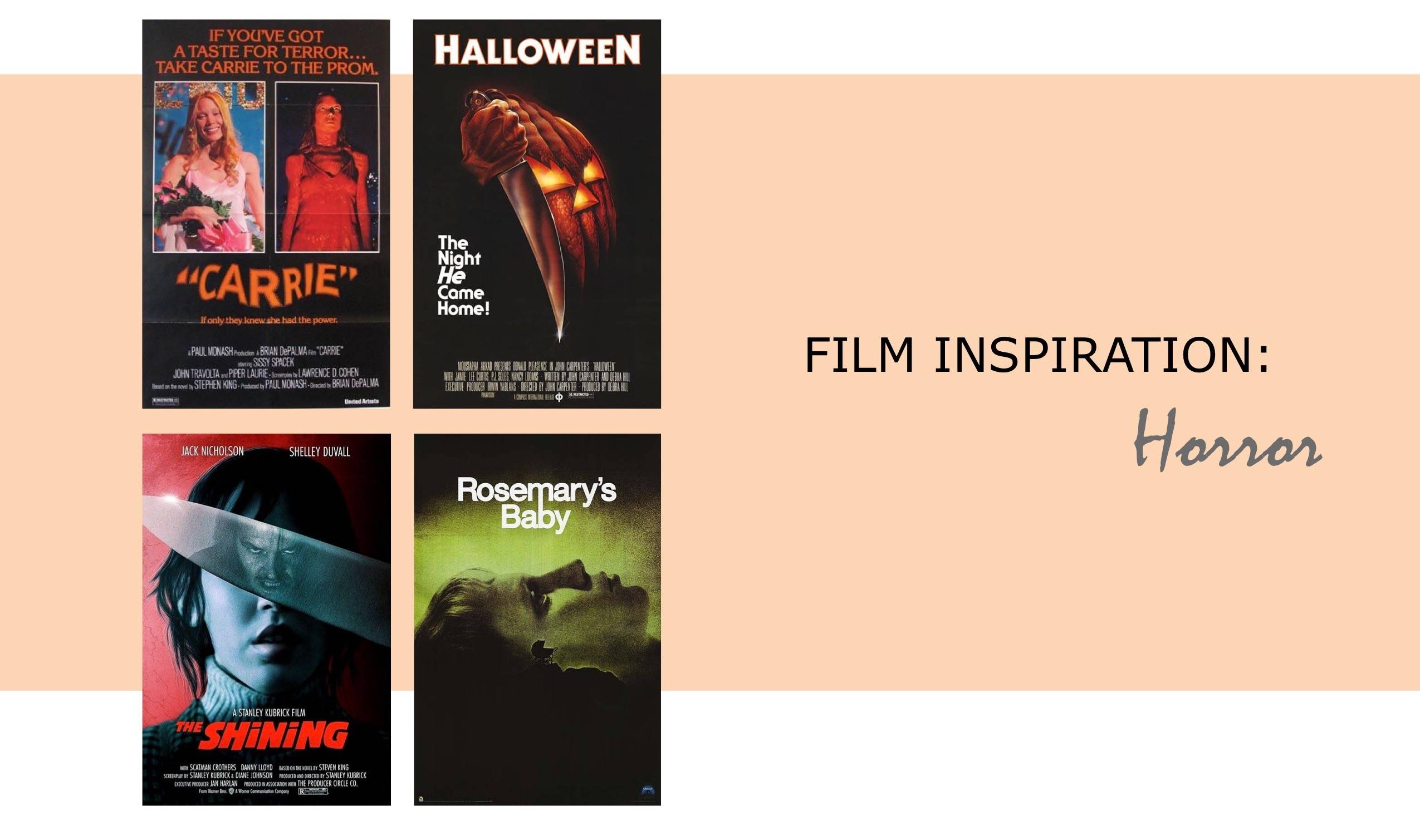 THE TIME OF YEAR IS UPON US WHERE WE PLAY DRESS UP AND GO HOUSE TO HOUSE TO COLLECT CANDY. FRIGHTENING OR FUN, HALLOWEEN BECOMES AN EMBEDDED MEMORY FROM OUR CHILDHOOD YEAR AFTER YEAR. AS WE GREW UP WE WATCHED THOSE ICONIC HORROR FILMS THAT DELIVERED HIDE-UNDER-THE-BLANKET AND COVER-YOUR-EYES MOMENTS. IN THIS SUNDAY'S BLOG EDIT, WE EXPLORE FASHION SENSE WITH 4 ICONIC SEASON APPROPRIATE FILMS.
CARRIE / 1976 / DIRECTOR: BRIAN DE PALMA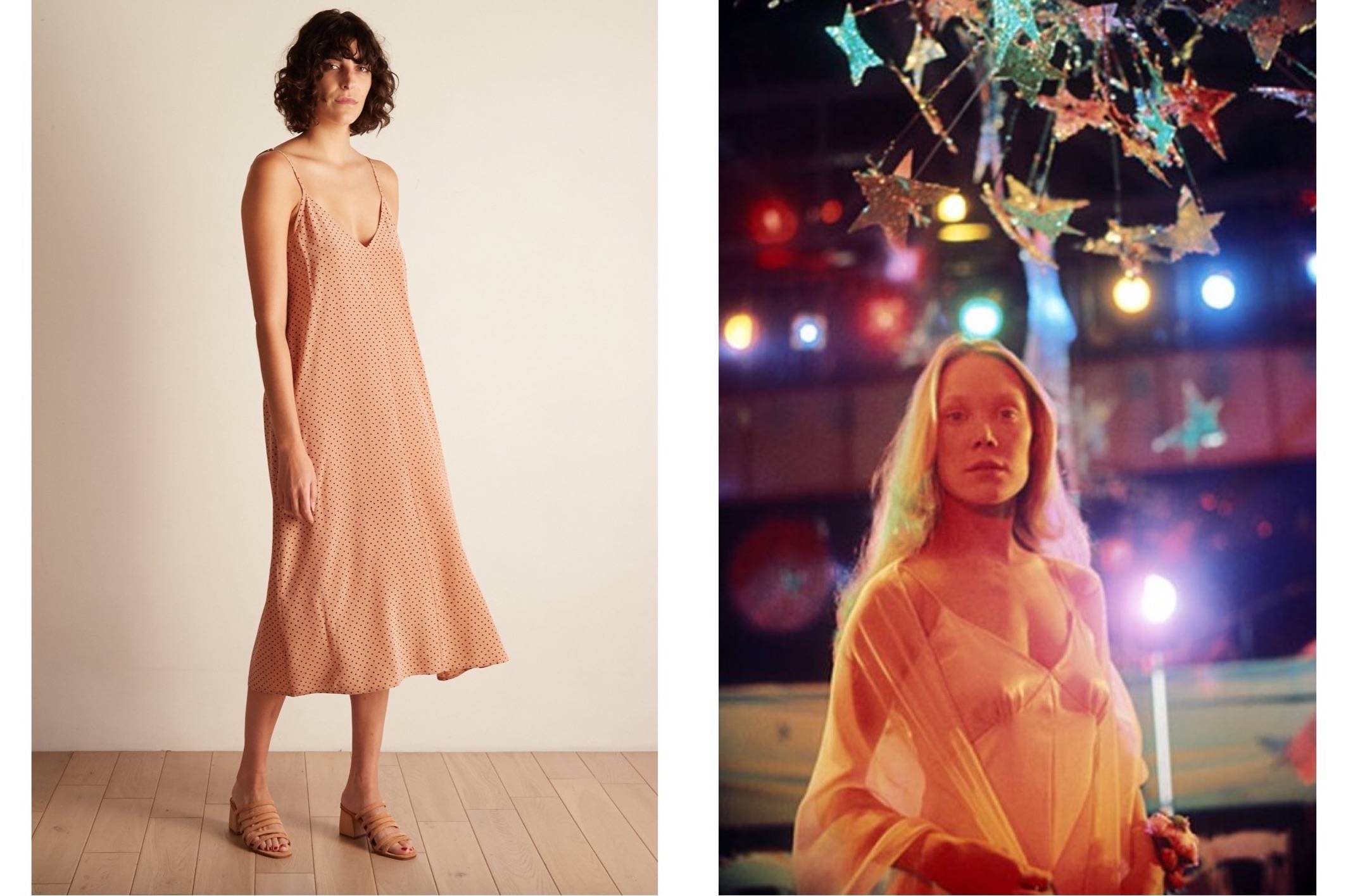 CARRIE, THE FAMED 1974 STEPHEN KING HORROR FILM, ABOUT AN UNPOPULAR HIGH SCHOOL MISFIT, SEEKS REVENGE AGAINST THOSE WHO HAVE BULLIED HER USING HER NEWLY DISCOVERED TELEKENTIC POWERS, WHICH ULTIMATELY LEADS TO THE TOWNS WORST LOCAL DISASTER. SET IN 1979, THROUGH ALL THE DISASTER AND BLOOD, WE STILL FOUND THE SOFT PASTEL COLOR PALLET AND DREAMY FILTER TO BE INSPIRATIONAL TO SOME OF OUR FASHION TODAY.


HALLOWEEN / 1978 / DIRECTOR: JOHN CARPENTER
HALLOWEEN GIVES US THAT 70'S VIBE WE LOVE SO MUCH, (HELLO LORI'S HIGH WAISTED JEANS!). THIS 1978 SLASHER FILM, (OF WHICH THERE ARE 11 MADE), WE MEET JAMIE LEE CURTIS IN HER FILM DEBUT PLAYING LORI STRODE WHO IS STALKED BY FAMED FICTIONAL CHARACTER MICHAEL MYERS. MYERS, WHO WAS COMMITTED TO THE SANITARIUM AFTER KILLING HIS OLDER SISTER AS A CHILD, GETS OUT 15 YEARS LATER AND STALKS BABYSITTERS ON HALLOWEEN NIGHT.
FEATURED: NICO NICO SOLAR HIGH WAISTED JEAN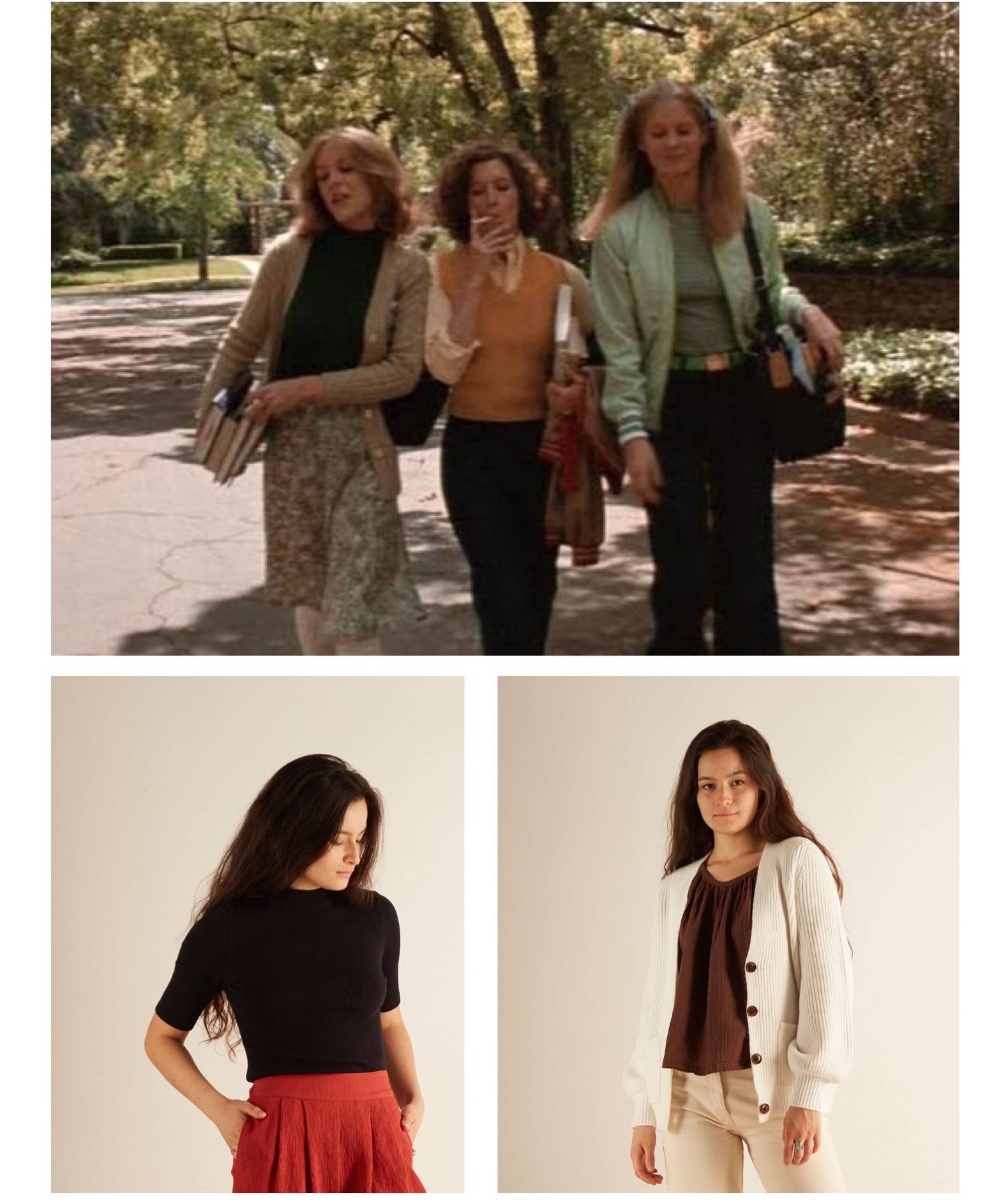 THE SHINING / 1980 / DIRECTOR: STANLEY KUBRICK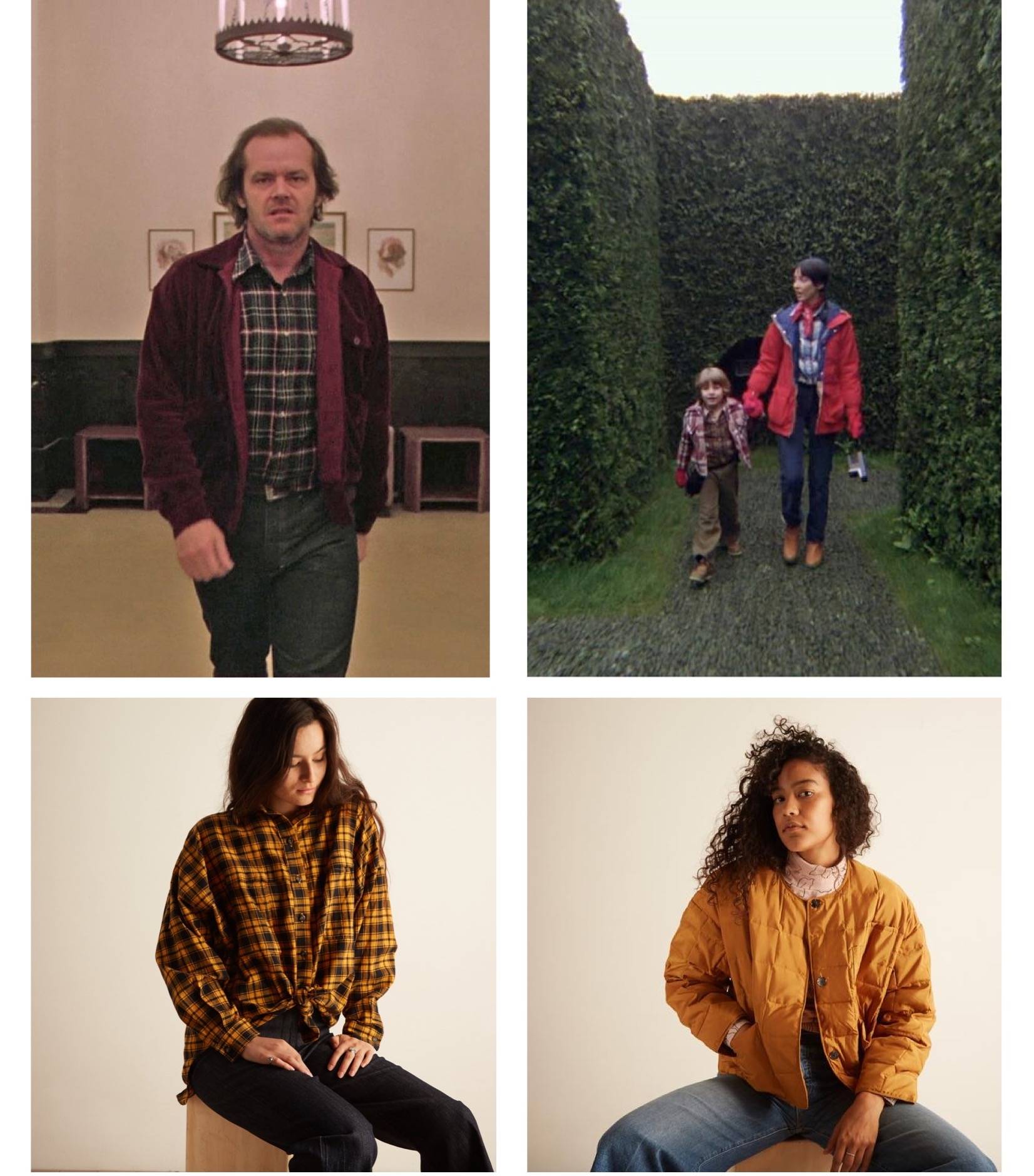 THE SHINING, REGARDED AS ONE OF THE GREATEST HORROR FILMS EVER MADE, BRINGS BOLD COLORS AND CLASSIC AMERICAN FASHION BEYOND THE FILMS FRIGHTENING PREMISE. WRITER JACK TORRANCE (JACK NICHOLSON) TAKES OVER AS THE OFF SEASON CARETAKER OF THE HISTORIC OVERLOOK HOTEL IN COLORADO WITH HIS WIFE WENDY TORRANCE (SHELLEY DUVAL) AND SON DANNY, HE LEARNS OF HIS SONS PSYCHIC ABILITIES REFEREED TO AS "THE SHININNG." THESE ABILITIES INCLUDE SEEING THE HOTELS TRAGIC HISTORY OF THE PREVIOUS CARETAKER WHO GOES CRAZY KILLING HIS FAMILY AND HIMSELF. THE TORRANCES BECOME SNOWBOUND THEMSELVES. IF YOU DON'T KNOW THE REST, THIS IS A MUST SEE FILM THIS HOLLOWEEEN SEASON.

ROSEMARY'S BABY / 1968 / DIRECTOR: ROMAN POLANSKY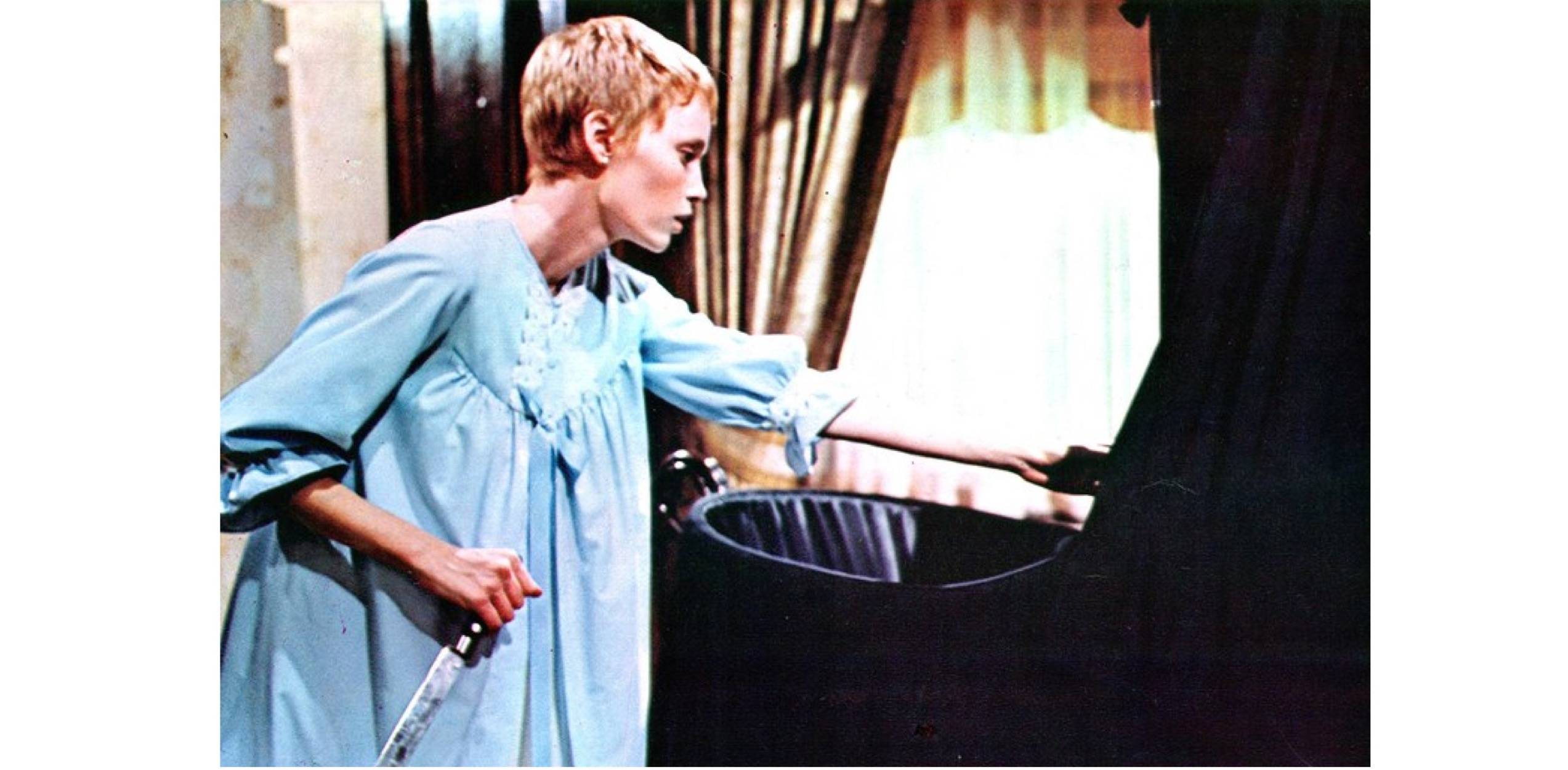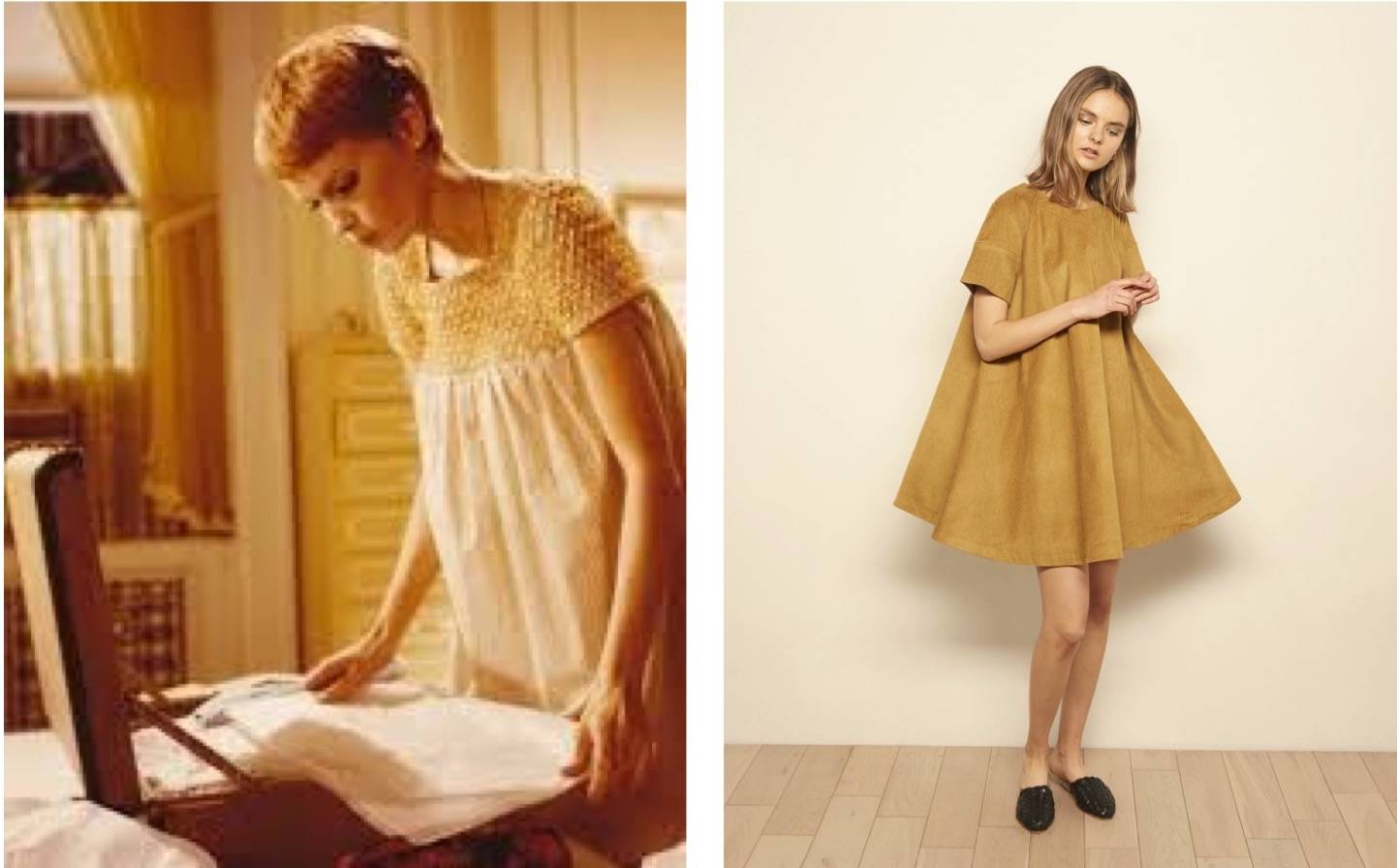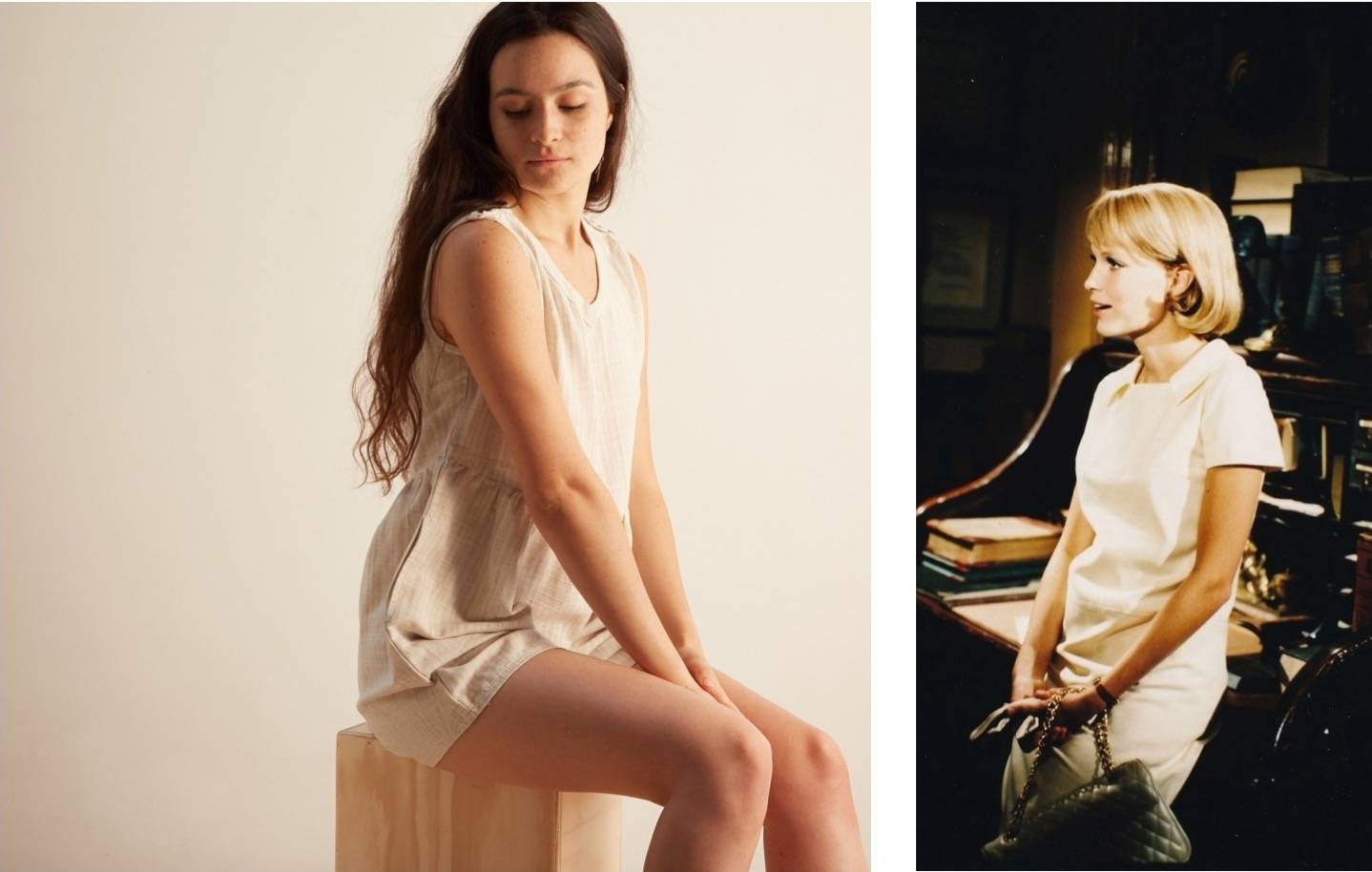 ROSEMARY'S BABY, THE AWARD WINING 1968 PSYCHOLOGICAL HORROR FILM WAS SELECTED TO BE PRESERVED IN THE NATIONAL FILM REGISTRY BEING DEEMED "CULTURALLY, HISTORICALLY OR AESTHETICALLY SIGNIFICANT" BY THE LIBRARY OF CONGRESS. THE STORY FOLLOWS A PREGNANT WOMAN WHO BELIEVES AN EVIL CULT WANTS TO TAKE HER BABY FOR THEIR RITUALS. THROUGH ALL THE ACCOLADES AND PSYCHOLOGICAL WAREFARE, WE DISCOVERED THE OVERALL 60'S MOD FEEL AND ADORABLE SWING DRESSES WORN BY MIA FARROW IN HER LEADING ROLE FILM DEBUT.
WHILE WE MAY NEVER LONG TO BE ANY OF THE CHARACTERS IN THESE FILMS, WE CAN ADMIRE THEIR WARDROBE SENSIBILITY. HAVE A HAPPY AND SAFE HALLOWEEN THIS OCTOBER 31ST!